Fast Courteous 24/7 Service
Text to or call: 913-724-3294
or Email to: Bill Dean
On Site Industrial/Commercial OSHA, NFPA 70E/B Training for your Business.
On site OSHA training, Electrical NFPA 70e/b training, and custom classes tailored to your business needs. Bill will bring over 35 years of experience to you.
Contact Information
Locations

9218 Metcalf, Suite 304

Overland Park KS 66212

13505 S Mur-len, Suite 105-233

Olathe KS 66062

18156 Donahoo

Tonganoxie KS 66086

Electronic mail

Customer Support:
Webmaster: CompanyWebmaster
Send mail to: CompanyWebmaster with questions or comments about this web site.Last modified: 03/01/18.
Reviews
From GOOGLE Reviews, "Bill Dean put in a new heating/air conditioning unit in our home several years back and we would just like to say that we were totally satisfied with his total professionalism and thorough work ethic. His attention to detail was beyond our expectations. We would 100% recommend Mr. Dean for any of your mechanical needs. He is always very prompt in responding to our calls for service, which is another plus in this day and age."
From Better Business Bureau Reviews, "Mr. Dean has been working on our Heating and A/C for over 2 years and he has been nothing but great. He also helped us with wiring for our home after an electrical fire, everything was done professionally and with excellent results. He notifies us through the mail, by post card, when our A/C and Heating needs checkup. It is so nice to know he s working with us."
From Home Advisor Reviews, "Bill D. is, without a doubt, the most conscientious, insightful, knowledgeable, transparent service technician I have ever had work for me. He communicates well and offers justification for every aspect of the specific repair. He also has certification in not only HVAC but also electrical and plumbing. Can't say enough. He's good!"
From Yellow Pages Reviews, "We've had Bill Dean maintain our heating and air conditioning systems for over five years. We highly recommend him. He's reliable and does great work."
From Groupon Reviews, "I have used Bill Dean Mechanical for years. He is very honest and always helps to find the most affordable solutions. He is always on time, and I like that he always answers my calls or calls back right away. He showed up once within one hour on a major holiday to fix a problem. I highly recommend Bill Dean Mechanical!"
From Angie's List Reviews, "Of course, first heat wave hits and the AC unit runs and runs and runs but no cold air. Called Bill Dean and he showed up after finishing another call about an hour and 1/2 after we called. After checking he told us it was an easy fix. He replaced a part ( I can't remember the name.) AC was up and running in an hour. Once again having Bill Dean as our AC, heating, plumbing and electrical guy makes life easy. We trust him."
Service, Repair, Install, 24/7 Service
Master Electrician, Master Plumber, Master Mechanic
License #4220, 35 Years Experience
Chamber of Commerce Member
Angie's List A
Better Business Bureau Member, A+
35 Years experience, Licensed, Insured and Bonded for residential and commercial
Call 913-724-3294 for Fast Courteous 24/7 Service
Air Conditioning, Furnaces, Water Heaters, and Electricians
Free Service call fee if we repair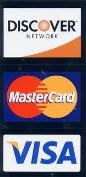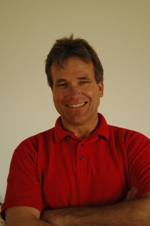 913-724-3294